AUMAKUA #1 GUARDIANS OF HAWAII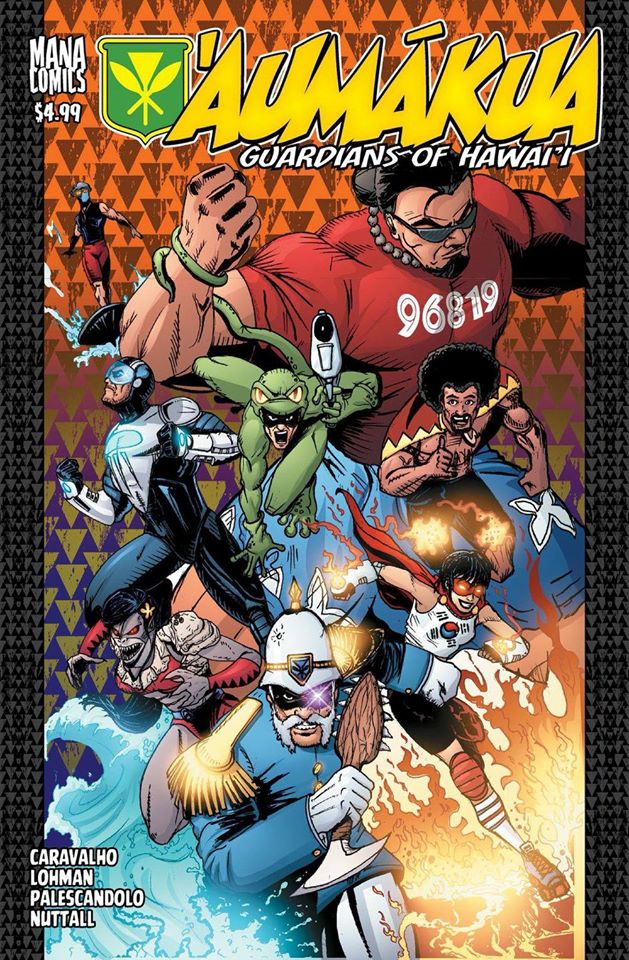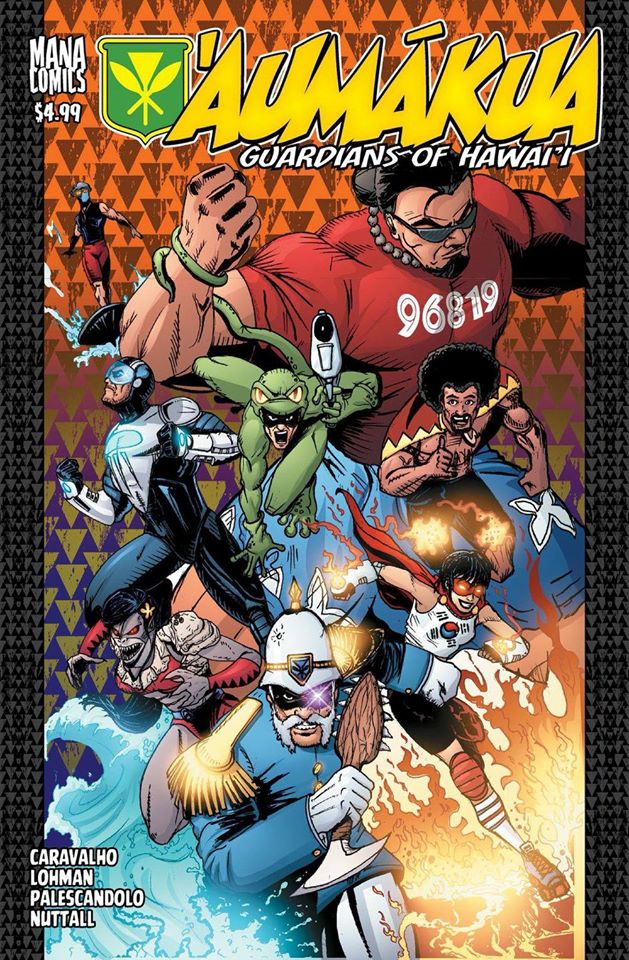 AUMAKUA #1 GUARDIANS OF HAWAII
ROYAL HAWAIIAN GUARD, GECKOMAN, SISTAH SHARK, MIGHTY MOKE, SEOUL HOT, PORTUGUESE MAN O WAR, SUPER SIZE SOLE...who are they? They are AUMAKUA GUARDIANS OF HAWAII.
A GIANT MONSTROUS CREATURE GOES ON A RAMPAGE IN HONOLULU...its up to the newly formed AUMAKUA to save the day. Will this mix plate of new local heroes be able to get along with one another long enough to survive this attack? Find out in this LEGENDARY GROUNDBREAKING FIRST ISSUE.
IF YOU LOVE HAWAII AND LOVE COMICS THIS IS A MUST HAVE! SIGNED BY CREATOR CHRISTOPHER CARAVALHO.